Welcome on our website! It is not fully functional yet, for which we are sorry, but at least the general and some of the detailed information is available. We will do our best to fill in the gaps as soon as possible. Please feel free to contact us if missing data is needed urgently.

Detailed information about our products may be found by navigating page Offer. A drop-down list at Price list beside listing the prices allows to get basic information on all our products. One may find there a description of the convention used to designate the products, as well as text versions of catalogue and price-list. Free software prepared to enable configuration of programmable modules is available on Accessories & programs sub-page of Offer. We would like to invite all to visit the Hints page where, beside general info on industrial automation, one may find description of different types of signal converters and transmitters that we manufacture. We do our best to extend our offer - newest products may be found on News page.

As we do not feel it is our role to compliment our own creations, let us just mention that we provide five year warranty and design, manufacture and supply industrial automation modules according to ISO 9001:2015.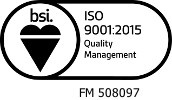 Any remarks you may have are of great value to us. The link below leads to a form where one may express his/hers opinion about our products or our company, or place remarks and suggestions.

Query